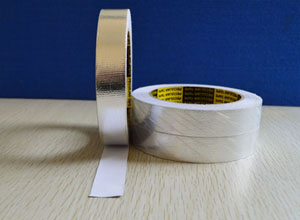 This tape consists of glass cloth-aluminum foil and acrylic adhesive, have excellent water vapour separating ability, super mechnical strength, oxidation resistance, strong cohesion and weak acid-alkali resistance. Dead soft aluminum foil makes the tape conformable to irregular surface easily.
Total thickness: 0.16mm
Color: Silver
Width: 5~1210mm
Length: 30M/50M
Temperature resistance: 120℃/248℉
Application: This tape can be used to protect cables, hoses and harnesses.
Keep the flexible hoses retain flexible.