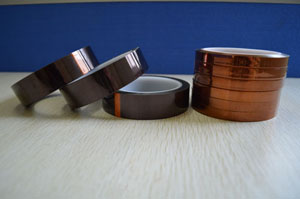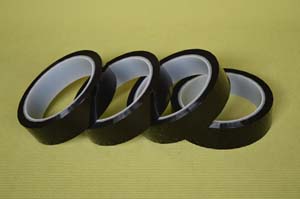 Consist of polyimide film and high performance pressure-sensitive silicone adhesive. The tape can withstand as high as 300 Degree Celsius.
Total thickness: 0.035mm, 0.055mm, 0.08mm and 0.125mm.
Color: Amber, Black
Width: 5~500mm available
Length:33Meters/36Yards
Temperature resistance: 260℃/500℉

Features:
H class insulation, high temperature resistance, good tensile strength, no residual adhesive after peeling, won't soften in high temperature
Eco-friendly products.

Application:
Protecting gold finger during SMT process(such as reflow soldering, wave soldering), transformer, coil and generator high temperature insulation protection.